BMC (Baseboard Management Controller)
Introduction
BMC (Baseboard Management Controller) can be utilized to manage the running status of the server locally and remotely. Featuring the visual console interface, it's easy for the administrator to manage the hardware and do troubleshooting.
Features
(1) Remote monitoring
BMC supports local and remote monitoring of the running status of the devices. For remote monitoring, you can view the running status of the devices  anywhere and anytime by logging in to BMC system on the Web.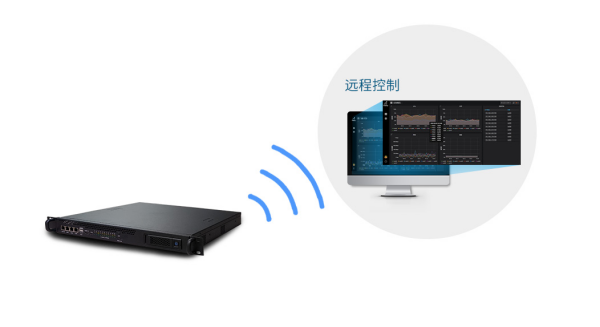 (2) Console interface
It provides a visual overview of the running status of all devices at Device List.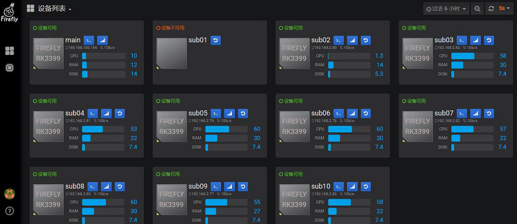 You can view each device's detailed status such as CPU usage, hardware temperature, RAM usage, disk usage, network speed and IP.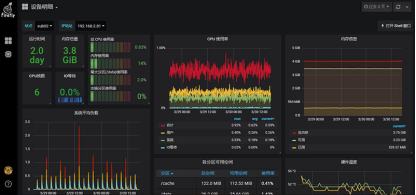 (3) Overload alert
  When the usage of the device's CPU, RAM, and disk reaches the red line, an alert will be issued through instant messaging tools such as email to notify you to check and deal with it in time.
(4) CPU frequency and temperature
You can check the CPU frequency and temperature change of each device through the BMC system. It's particularly useful for the aged devices.

(5) Device management
  Each device can be managed respectively.
Shell: To upload files, install apps, open apps, etc.
Detailed: To view the detailed running status of the device.
Reboot: To do troubleshooting through reboot.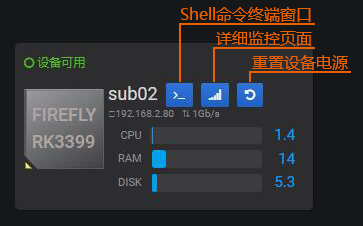 Contact us at sales@t-firefly.com for more solutions