1. Introduction
What we need to prepare for this show is: a Firefly-RK3288, two USB cameras (Support MJPEG), and 5.5-inch display module or LCD monitor.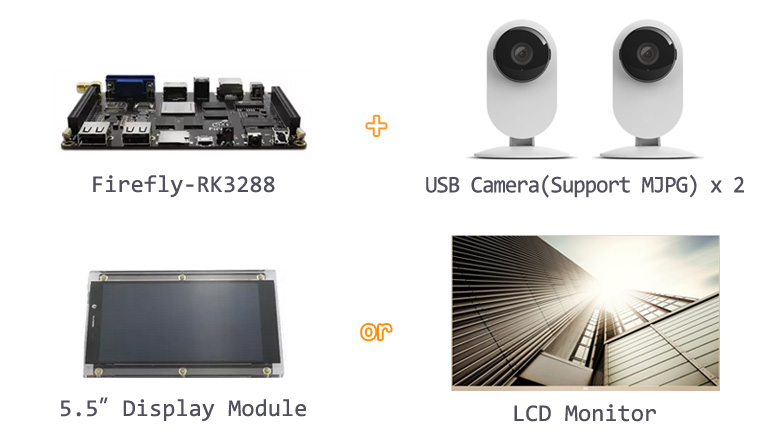 Firefly RK3399 needs: FireflyRK3399 + MIPI Cameras x 2 + LCD Display. 

Firstly , we connect two USB cameras to the Firefly-RK3288 development board.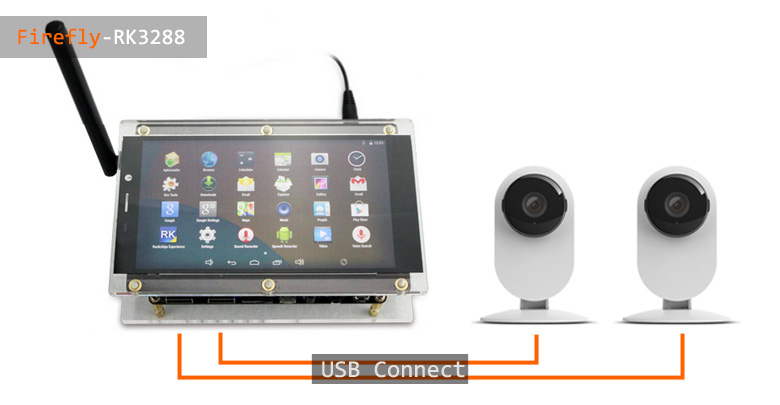 Into the application list, open the MultiCodecs.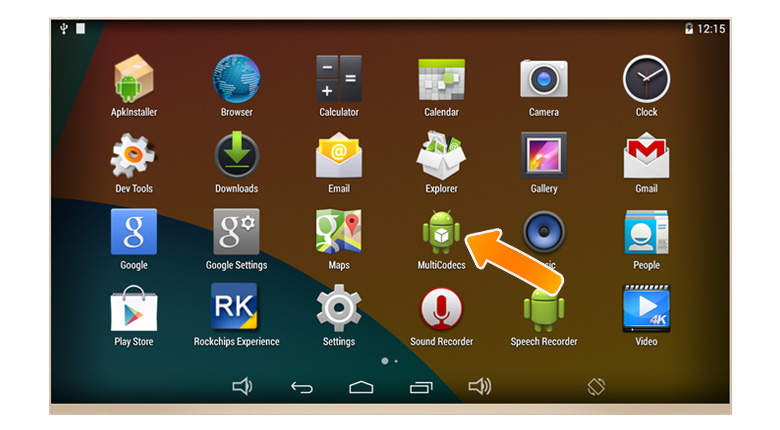 After opening the MultiCodecs, the screen will appear seven video images, while the two USB camera is at the same time collection.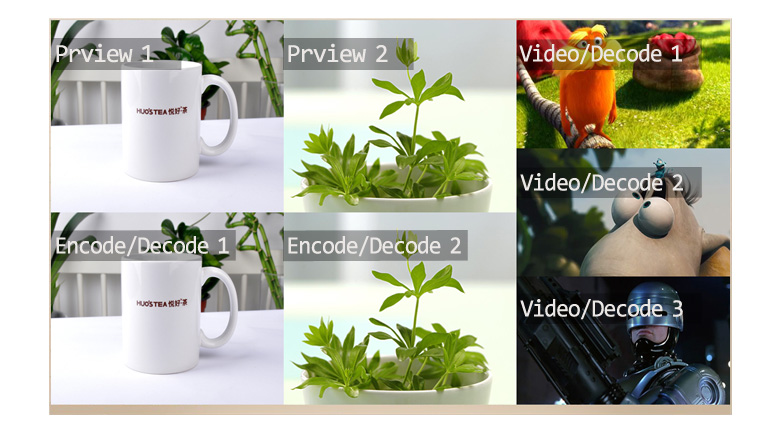 2. MultiCodecs Introduction
In MultiCodecs video screen,the Preview 1 on the upper left corner is the preview of the first USB camera, It gets MJPEG data from the USB camera, then , converts MJPEG data into YUV data and previews display. and the Preview 2 is the preview of the YUV data converted from another USB camera. On the lower right corner of the screen , Encode/Decode1 is the H.264 format video coding from YUV data of Preview 1. Encode/Decode 2 is the H.264 format video coded from YUV data of Preview 2. The Video/Decode 1~3 on the right side of the screen are three 720P MP4 format videos.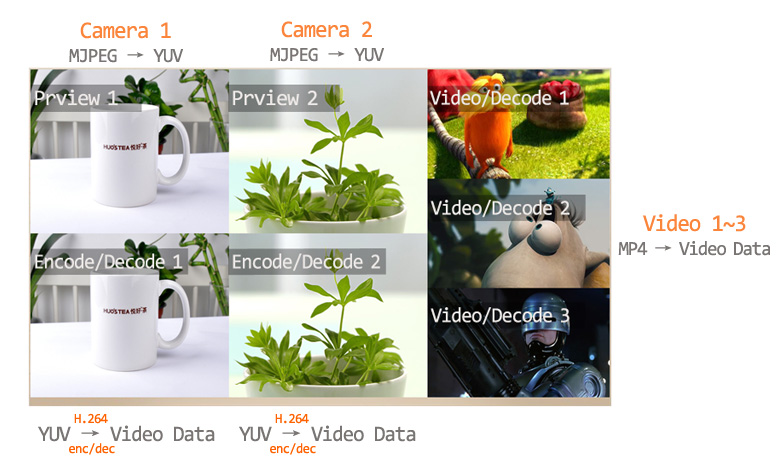 3. Demonstration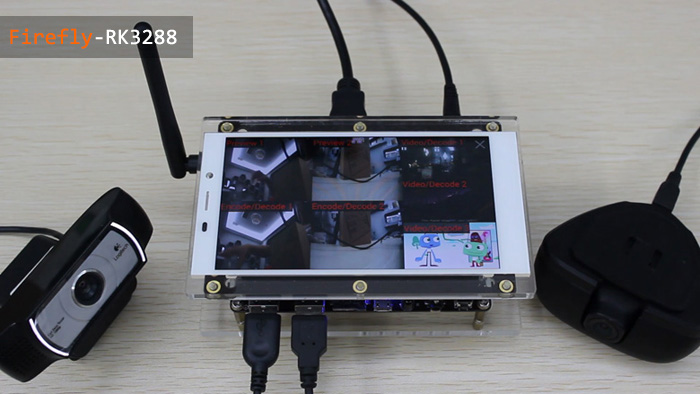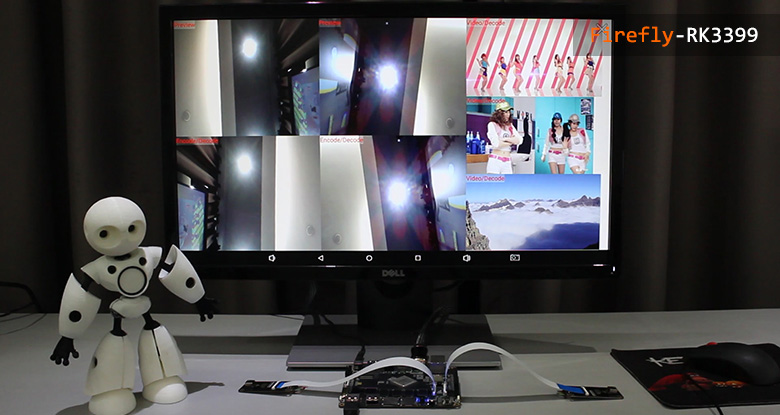 Measured parameters:
At the same time, two channle hard encoding and five channle hard decoding, 720P hard codec can reach 26~30fps, while the 1080p hard codec can reach 13~15fps.
4. How to use
Download and install the firmware (Firefly_Multi_Codec.img) , then prepare three H.264 encoding MP4 file, put into the Firefly-RK3288 development board memory of the root directory, and renamed as: video1.mp4, video2.mp4, video3.mp4. the files final path is:
/mnt/sdcard/video1.mp4
/mnt/sdcard/video2.mp4
/mnt/sdcard/video3.mp4
5. Firmware Download