Interface Definition
Update time:2018-03-13 Views:2244
Firefly-RK3288 provides a lot of interfaces, which include VGA, HDMI, digital optical, ethernet, DC power imterface, reset button, power button, recovery button, audio input/output, silicon microphone, serial debug interface, IR receiver, OTG interface, TF card slot, USB host1, USB host2, WIFI antenna, MIPI camera interface, and two rows of expansion interfaces. such as followings:

2. Firefly-RK3288-Reload interface mainly includes: HDMI 2.0, HDMI 1.4, HDMI-IN, SATA 2.0, digital fiber, Ethernet, power interface, copy button, power key, audio input and output, silicon wheat, serial debugging interface, infrared receiver (J16), DVP camera interface (J15), Debug Serial (J12), in addition to the eight-row expansion interface (J16), the DVG camera interface (J15), the Debug Serial (J12, J10, J11, J13, J14, J18, J19, J8, J3). Specific as follows:




2 Extended Interface Definition
We considered the user to learn and easy to use, Firefly-RK3288 and Firefly-RK3288-Reload leads to a rich expansion interface. however, different hardware versions are different expansion interface.
2.1 The expansion interface
The expansion interface of Hardware Version 2014.08.09 include LVDS, VGA_IN interface, PWM, EDP, UART, I2C, I2S, ADC, SPI, and Various GPIO, such as followings: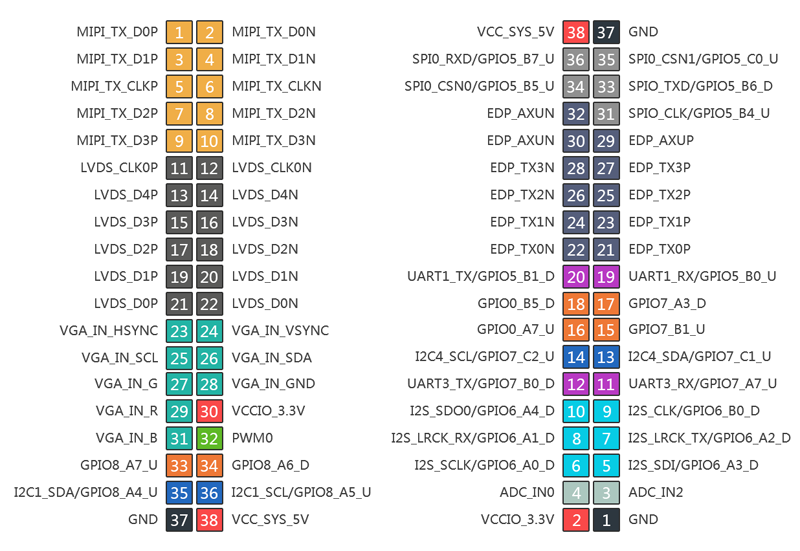 2.2 The expansion interface
1. Firefly-RK3288's expansion interface of Hardware Version 2014.09.30 include double LVDS, PWM, EDP, UART, I2C, I2S, ADC, SPI, and various GPIO, such as followings:


2. Firefly-RK3288-Reload's expansion interface of Hardware Version 2014.09.30 include double LVDS, PWM, EDP, UART, I2C, I2S, ADC, SPI, and various GPIO, such as followings:

---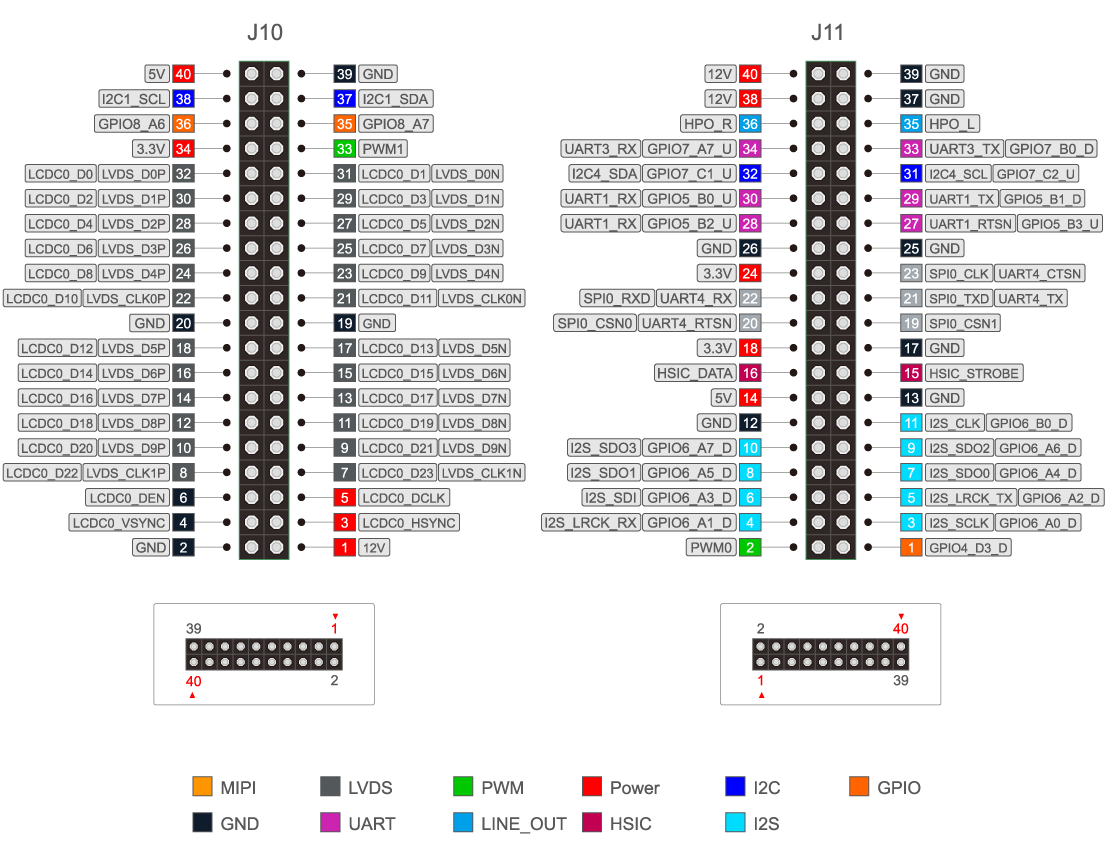 ---
---
3 Camera interface
1. Firefly-RK3288 Hardware Version 2016.06.23 has MIPI camera interface on the back, which defined as followings: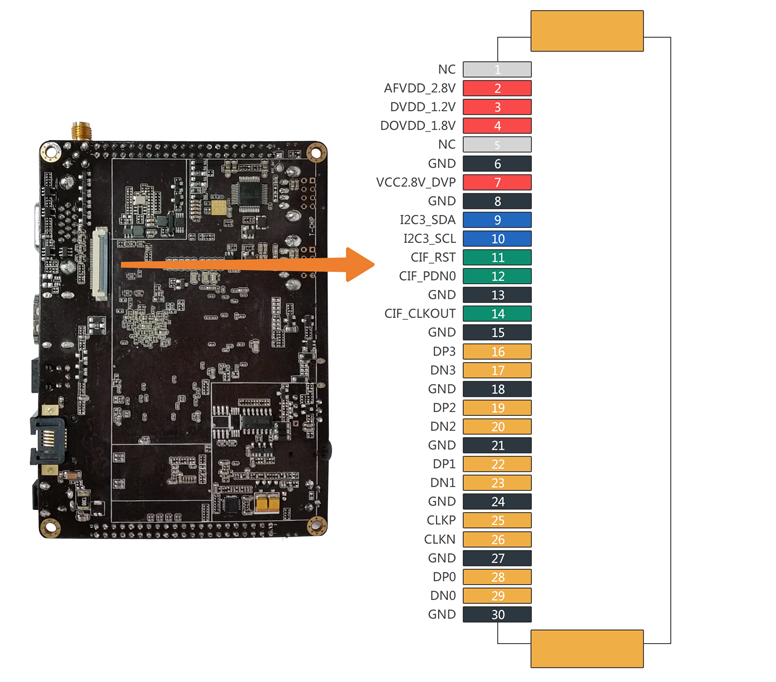 2. Firefly-RK3288-Reload Hardware Version has MIPI and DEV camera interface on the positive, which defined as followings: