Starter Guide
Update time:2018-11-01 Views:3187
Accessories
The standard set of AIO-3399J includes the following accessories:
AIO-3399J board (1pcs)

Others
The optional accessories are:
Acrylic rack (to protect the board)

12V/2A DC USB power adapter (support 220V/100V input)
Additionally, the following accessories or devices are needed:
Display

Display or TV which supports VGA interface, and VGA cable

Display or TV which supports HDMI interface, and HDMI cable

Network

100M/1000M ethernet cable, and corresponding router

WiFi router

Input devices

USB wire/wireless mouse/keyboard

Infrared remote control

Flash image, debugging

Micro Type-C USB cable

USB to serial adapter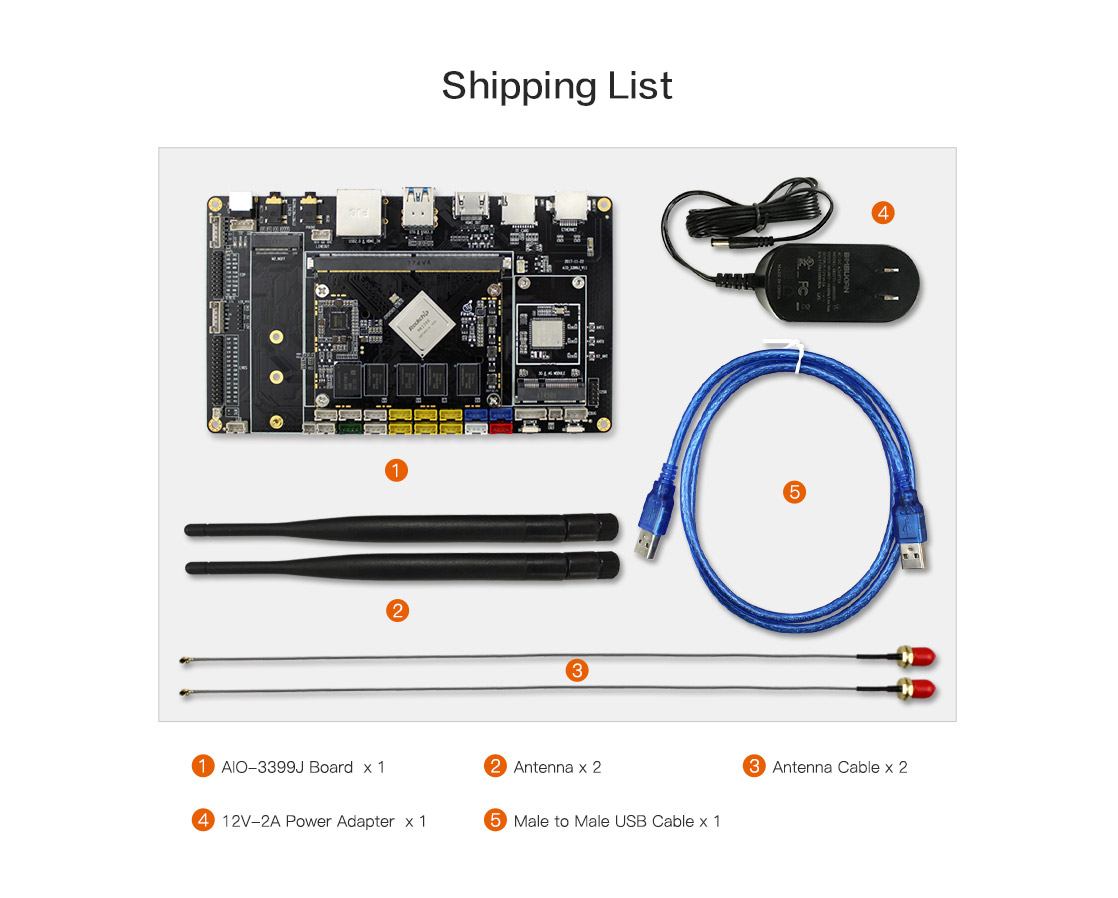 Boot
After confirming all the connections are OK, plug the power adapter into the socket to power up the board. The board will boot automatically once power on. Select "Shutdown" in Android system, keeping the board power on. Then we can boot AIO-3399J by two ways:
Keep press power button more than 3 seconds

Press "power" button on the infrared remote control
During booting, the blue LED will light up, and you can see the Firefly logo if your board is connected to the HDMI display.
FAQs
Q1: How to adjust the HDMI output resolution?
A1: AIO-3399J HDMI can automatically identify the display resolution. If you can not read the monitor's EDID (Extended Display Identification Data, extended display identification data), HDMI will default to 1080P resolution. You can also enter the system settings to adjust the HDMI resolution manually .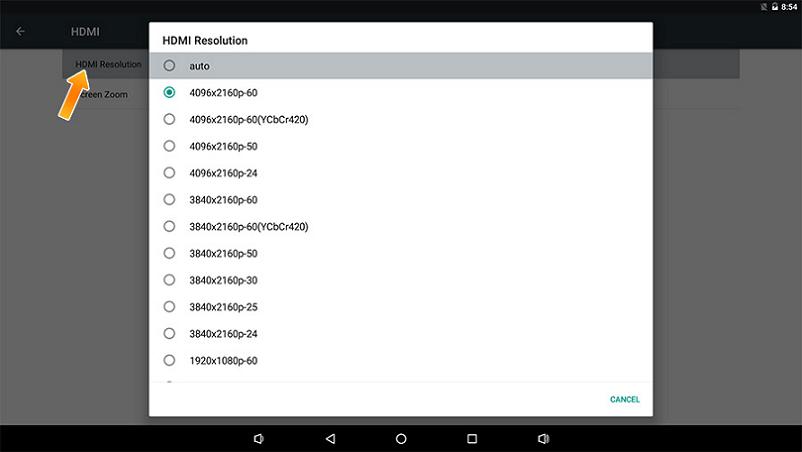 Q2: What should I do when my machine is abnormally and cycled?
A2: It probably not enough supply current, please use the power adapter of 5V voltage, current is 2.5A ~ 3A .

Q3: What is ubuntu's default username and password?
A3: Username: root  Password: firefly
Username: firefly  Password: firefly

Q4: What is wiki address?
A4: http://en.t-firefly.com/doc/product/index/id/31.html
Q5: What is the Git link address
A5: https://gitlab.com/TeeFirefly/FireNow-Nougat/tree/firefly-rk3399
Q6: Where is RK3399 datasheet?
Q7: How to burn the MAC address?
A7: You can change MAC address of the AIO-3399J by yourself, and you can modify MAC address by the tool -- WNpctool before Connect Device.
Q8
: How to catch log from the board?
 A8: Settings->About phone->click 5 times Build number->Developer options->Enable logging to save, After that, the directory .LOGSAVE will show up on the /sdcard/ director
Q9
: AIO-3399J cannot display HDMI 4K?
 A9: AIO-3399J default support LVDS+HDMI Dual display firmware.  Max resolution only higher up to the 1080P. If you want to get HDMI 4K resolution , just download the HDMI default firmware and reflash it.
Q10
: How to kown which firmware I am using?
 A10: Get into Settings -> display . If you can see the HDMI and DSI under the Display devices, it is Dual Display firmware. if not, Only HDMI here means it is firmware default.